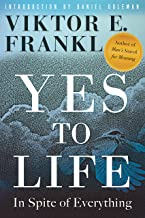 The year 2020 needs no introduction. Many people will agree it was the year from hell. Job losses, schools going remote, and worst of all, losing loved ones. My father passed away in June (non-COVID related) and my mother passed in December (COVID-related). This has put me in a new cold stark reality along with the hassles of wearing a mask every time I go out, continually washing my hands, and coping with an extremely restricted social life. I know countless other people have their stories as well.
But there were a few bright spots: I wrote and published my second novel, I took online courses in copyediting, proofreading and SEO copywriting. I also took on a few projects in these areas. And I read some books that helped me stay sane and grateful. I would like to share my list of books that gave me comfort and consolation during 2020.
The Authenticity Project by Clare Pooley
An elderly artist who once enjoyed a prominent career now lives as a recluse. When he leaves his personal journal behind in a cafe, Monica, the café owner, finds it and adds her own innermost thoughts. Other characters find it and add their own entries. They meet the artist, who ends up teaching art lessons in the café where the characters bond as they learn how to draw.
The Authenticity Project is the perfect book to read when you are forced to stay at home and need some cheering up. It can also restore your faith in the goodness of special people.
The Friendship List by Susan Mallery
Two lifelong friends find they are in a rut and dare each other to try new things and actually learn to live. One of the women is 34-year-old Ellen Fox, who accidentally became pregnant at 17 and was abandoned by her boyfriend before the baby's birth. She has been raising her son and supporting him while never venturing back into the dating world. Her friend, Unity Leandre, also 34, married her husband at 18 and became a widow at 31. She is still keeping vigil for her late husband and has never dated since. These ladies make a pact: Each writes a list of things she wants to do and whoever actually accomplishes the most on her list will pay for the two of them to go to a luxury spa for a weekend. A few of their goals include having a serious relationship with a man, getting a tattoo, and skydiving.
The Friendship List is about overcoming challenges and the highs and lows of taking chances in the quest to live a full, satisfying life.
The Last Watchman of Old Cairo by Michael David Lukas
Joseph, an English graduate student at Berkeley, receives the news that his father in Egypt has passed away. He lives with his mother and stepfather and has only visited his father a few times. Joseph has a Jewish mother and a Muslim father and has never felt particularly connected to either group, yet when he receives a mysterious package that his father directed to be sent to him, it propels Joseph to travel to Cairo, Egypt. There he learns about his father and his dedication to being the last in his family's line to serve as watchman of the Ibn Ezra Synagogue, a job that has been in the family for over a thousand years. After his journey Joseph not only understand his father but also finds himself.
Losing my own father and mother, I was able to relate to Joseph's sadness, introspection, and the realization of how special my parents were.
Yes to Life: In Spite of Everything by Victor Frankl
The Austrian Jewish psychiatrist Victor Frankl was the author of the classic Man's Search for Meaning. Yes to Life: In Spite of Everything is from the author's series of lectures he gave almost a year after the holocaust. His message still resonates today: it is essential to find purpose even after experiencing setbacks and tragedies. Having a purpose in everyday living sustains a person and allows them to be productive and happy so as not to give in to despair. This is coming from a survivor of the holocaust who lost his wife and unborn child in the death camps.
Yes to Life: In Spite of Everything gives the reader a newfound appreciation of life and strength to carry on.
The Book Collectors: A Band of Syrian Rebels and the Stories That Carried Them Through a War by Delphine Minoui
In the early years of Syria's civil war, the Assad regime bombed the town of Daraya daily and cut off basic supplies in order to force out the inhabitants. A group of young Syrian men resisted and hid in a library. They read books such as Stephen R. Covey's The 7 Habits of Highly Successful People, discuss their ideas and beliefs, and talk and communicate with a journalist via the computer about their plight. The journalist then wrote this book to capture their spirit and strength while their lives were at risk on a daily basis.
The Book Collectors: A Band of Syrian Rebels and the Stories That Carried Them Through a War was a reminder that although we are suffering from the COVID lockdown, there are people in the world who are enduring even worse trials.
The Book of Revelations by Idelle Kursman
This is my own women's fiction book that I wrote and published this year. It is a story about self-acceptance. After going through much upheaval earlier in her life, Christine Goldberg is married and works as a representative for a modeling agency. Her husband adopted her twins, a boy and a girl who want to learn about their biological father, but Christine refuses to divulge his identity. But her past catches up with her and she is forced to not only deal with the challenges she has worked so hard to escape but also deal with new ones. Christine must face her old demons now, including her estrangement from her parents and her children's questions about the mystery of their biological father.
For those who feel like they failed to live up to their life-long dreams and goals, this story is about being easier on yourself and looking at all you did accomplish.