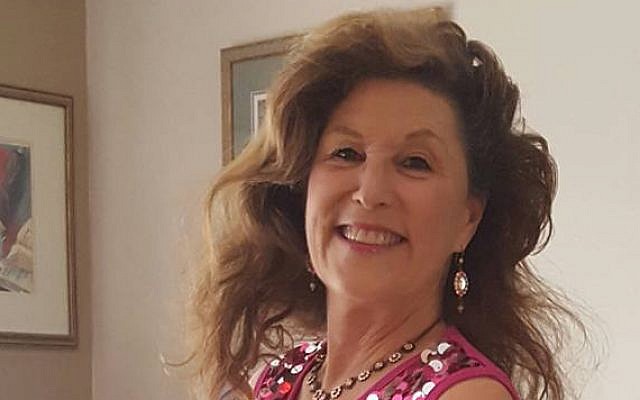 I write this blog with a heavy heart. On Saturday, April 27th, the last day of Passover, the day Jewish people say Yizkor, a prayer for family members who passed away, a gunman opened fire in the Chabad of Poway in San Diego, California. He killed one woman and injured three others.
This was only six months after a gunman went on a shooting spree in the Tree of Life synagogue in Pittsburgh, Pennsylvania.
Like many people, I keep asking, "Why? Why take the lives of innocent people and leave so many others traumatized? What goal could these crazed gunmen possibly be achieving?
And just like the Pittsburgh shooting, the world lost a very special individual.
Lori Gilbert-Kaye, 60, was attending the synagogue not only because it was the Sabbath and Passover, but also to recite Yizkor for her mother, who passed away in November. She was one of the founding members of the Chabad synagogue. Lisa Busalacchi, a friend of Kaye's since they were in second grade, said that ". . . if someone were sick or someone died, she was the first one there with food or asking what she could do." Another friend recalled when a member of the synagogue was diagnosed with breast cancer, Kaye drove her to every doctor's appointment and helped care for her children. Witnesses say Kaye's final heroic act was shielding Rabbi Yisroel Goldstein from the gunman's bullets.
Still the gunman managed to shoot the rabbi, who was rushed to the hospital. Doctors operated on him but he ended up losing a finger.
There were other heroes in this shooting. Almog Peretz, 34, was injured while protecting Noya Dahan, his 8-year-old niece, and other children from the shooter. Dahan was also injured.
Oscar Stewart, 51, a construction worker who served in the Navy and Army, shouted at the gunman, who froze, dropped his gun, and ran away. Stewart chased him to his car and pounded on his car window. The gunman drove away but was later apprehended.
Jonathan Morales, an off-duty US Customs and Border Patrol agent, also chased the gunman to his car. He told Stewart to step away and began shooting at the car. Morales then went into his own car and continued shooting until he hit the gunman's car.
The gunman was identified as 19-year-old John Earnest, a nursing student at Cal State University, San Marcos. He grew up in a middle-class family near Poway, was an honors student, and an exceptional pianist. Earnest published a manifesto online shortly before the attack. It is eerily similar to The Protocols of the Elders of Zion, a famous antisemitic book in which Jews are accused, among other things, of controlling the media and the economy.
I think Oscar Stewart said it best when he told reporters that "If you're ignorant and you don't know what people are like, you don't know that I'm a person just like you. I go to work every day in a manual labor job. ". . . supposedly he said in his manifesto that the Jews control this and that—I don't control anything. I go to work just like you every day. He didn't know that." He went on further to say, "The most important thing I want to share is that we need to know each other. If you make an opinion on anyone, you need to know what they're about, and who they are. You can't generalize and say every blue person is evil because they're blue. That's ridiculous."
References
Joffre, T. (2019, April 28). Suspect's Manifesto: Jews deserve hell and I will send them there. Retrieved from https://www.jpost.com.
Kamim, D. (2019, April 29). Poway Chabad Rabbi had asked Border Patrol Agent to pray armed-just in case. Retrieved from https://jewishweek.timesofisrael.com.
Oster, M. (2019, April 28). Lori Gilbert-Kaye, 60, killed in Poway attack, shielded rabbi from bullets. Retrieved from https://www.jta.org
Stoltzfoos, R. (2019, April 28). Combat Vet who stopped the Synagogue Shooter: "I scared the hell out of him." Retrieved fromhttps://flipboard.com.
(2019, April 30). FBI says received vague tips ahead of deadly California synagogue shooting. Retrieved from https://www.reuters.com.