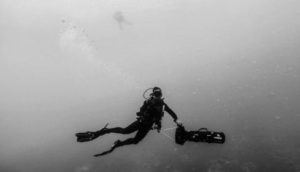 Photographer: Adam Sherez
I have a voracious appetite for keeping up with the news, but after days of reading or watching TV following Meghan Markle breaking royal protocol by crossing her legs at public events and the continual mud-slinging of the country's politicians, it was refreshing to read about the dramatic rescue of the 12 boys and their 25-year-old soccer coach who were trapped in a cave for over two weeks in Thailand.
Like most people, I read the articles and watched the news with growing trepidation about their chances of rescue after being trapped while under threat from heavy rains flooding the cave and their dependence on oxygen tanks. The soccer team was exploring a cave after soccer practice, and since it was rainy season in Thailand, a downpour flooded the tunnels and they became trapped. Oxygen tanks and food and water were brought down while rescue crews worked tirelessly to keep them alive while planning their rescue.
A few days ago a former Thai navy diver died while attempting to bring oxygen supplies down to the cave. Unfortunately, his own oxygen supply ran out. At that point their fate looked bleak.
But on Tuesday, while reading about which NBA players were likely going to stay on their teams and which may be traded and Kim Kardashian's little daughter North West making her fashion debut, I was happy and relieved to find out that all thirteen young men were rescued. And even more heartwarming, it was an international effort—divers and other help came from Britain, the US, Australia, and Israel along with the Thai Navy SEALS.
While I don't wish for anyone to be in danger and in need of rescue, it was certainly a story of substance and encouragement. Apparently, others thought so as well. A Hollywood movie producer and a major publisher have expressed interest in bringing their story to the public.
Clearly, this was a news item that touched our spirits and gave us the inspiration we all crave.
RIP Saman Kunan, a former Thai Navy seal, who passed away in his valiant attempt to rescue the boys.